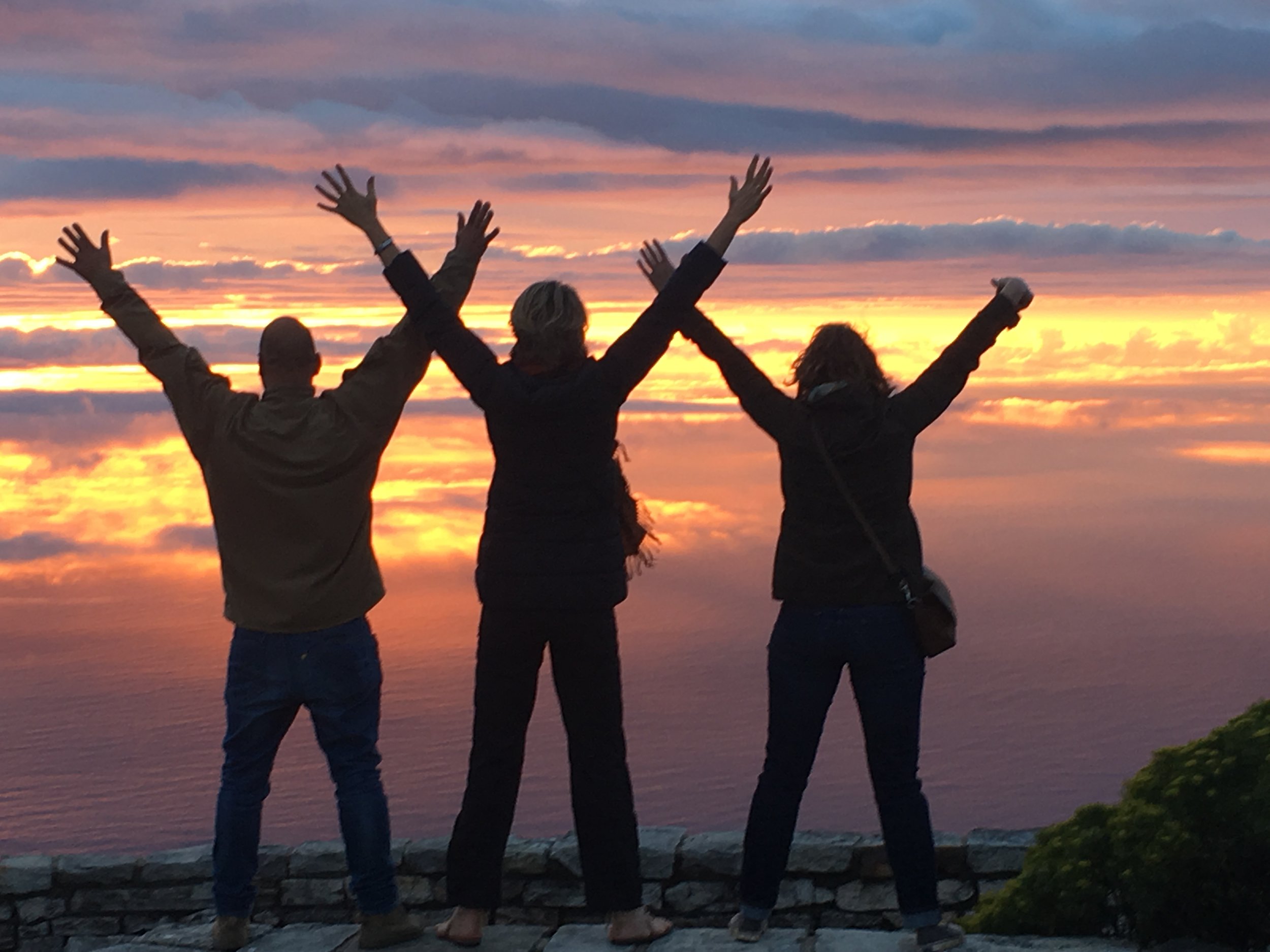 Gretchen Peters is CINTOC's Executive Director. She has served as a consultant to the U.S. Defense Department and U.S. law enforcement on transnational organized crime and co-chaired an OECD Task Force on fighting wildlife crime. Her expertise is in researching and mapping transnational organized crime networks, working with U.S. Central Command and U.S. Special Operations Command among others. Gretchen authored the groundbreaking book, Seeds of Terror, about the Taliban's role in the Afghan heroin trade. She has also written various chapters in leading academic books about the intersection of crime and conflict.
Gretchen appeared on the Daily Show to discuss the Taliban and the heroin trade. She has delivered presentations and training programs about Afghanistan to the various government entities including: the Pentagon, the State Department, the Drug Enforcement Administration, the Defense Intelligence Agency, the National Security Agency, Special Operations Command, for the Navy Seals and thousands of other NATO servicemen and women deploying to Afghanistan.
Kathleen Miles is CINTOC's Director of Analysis. With CINTOC, Kathleen has spent the past 4 years working on organized transnational crime issues in Africa. She has developed and provided on the job training to analysts in Africa in complex link and network analysis.
Previously, Kathleen spent five years at Booz Allen Hamilton and supported the U.S. intelligence, law enforcement, and military communities. Her work at Booz Allen focused on illicit networks laundering money and financial analytics. She supported counter threat finance missions in the Afghanistan and Pakistan region and she has gathered and analyzed financial data about crime and terror networks in the Levant, Africa, and Central Asia.
William F. Wechsler is CINTOC's President. He is Senior Advisor for Middle East Programs at the Atlantic Council and Interim Director of the Rafik Hariri Center for the Middle East. Mr. Wechsler's most recent government position was Deputy Assistant Secretary of Defense for Special Operations and Combatting Terrorism. His portfolio included the Department's policies, plans, authorities and resources related to special operations and irregular warfare, with an emphasis on counterterrorism, counterinsurgency, information operations and other sensitive operations. Previously Mr. Wechsler served as Deputy Assistant Secretary of Defense for Counternarcotics and Global Threats, where he directed a budget of $1.6 billion and oversaw military and civilian programs around the globe. During the Clinton Administration, Mr. Wechsler served as Special Advisor to the Secretary of the Treasury, Director for Transnational Threats on the National Security Council staff, and Special Assistant to the Chairman of the Joint Chiefs of Staff. Mr. Wechsler has also had a separate career in finance. He has been Vice Chairman of Capitol Peak Asset Management and Managing Director of Greenwich Associates. He is a CFA charter holder and also holds the Series 7 and Series 63 securities licenses. Mr. Wechsler is a graduate of Cornell University and received a master's degree from Columbia University's School of International and Public Affairs. Watch Will speak on transnational organized crime.
Duncan Jepson is CINTOC's Treasurer. He is the founder of Liberty Asia, a Hong Kong-based charity that fights human trafficking and exploitation. Liberty Asia has pioneered an approach using available anti-money laundering infrastructure and laws to disrupt the supply of banking and financial services to the funding of modern slavery, as well as a targeted online platform focused on anti-trafficking which now has more than 300 NGO members and 1,250 individual users. Liberty Asia promotes partnerships and collaboration to effect change at scale, and has relationships with large corporates such as Verizon, Salesforce, and Thomson Reuters. Jepson has previously worked in finance as a corporate lawyer, serving as Regional General Counsel and Head of Compliance for the Asia Pacific investment management businesses of two of the largest global financial services companies. Duncan was responsible for a wide range of activities including regional M&A, governance, compliance, product development, litigation and white-collar crime investigation. He brings his background in finance to the fight against transnational crime.
Jack Lawn is a CINTOC Board Member. He served as Administrator of the Drug Enforcement Administration (DEA) between 1985 and 1990. Before coming to the DEA, Mr. Lawn served for 15 years as a special agent at the Federal Bureau of Investigation (FBI). As Special Agent in Charge of the San Antonio field office from 1980 to 1982, he had directed the successful investigation into the assassination of U.S. District Judge John H Wood Jr., who was murdered by a Texas drug lord. Lawn previously supervised all FBI civil rights cases, including allegations of police brutality. He also served in the Criminal Division of FBI headquarters where he supervised Congressional reviews of the assassinations of Dr. Martin Luther King, Jr. and President John F. Kennedy. After serving in government, Mr. Lawn spent four years as vice-president and chief of operations of the New York Yankees. In 1998, he became chairman and CEO of The Century Council, a national organization dedicated to fighting alcohol abuse. The DEA Educational Foundation presented Mr. Lawn with the 2010 DEA Educational Foundation Lifetime Achievement Award, in recognition of his leadership and commitment to drug law enforcement and drug abuse prevention.
Dr. William Olson, PhD, is a CINTOC Board Member. He has served as Chairman of the Department of Strategic Studies at the College of International Security Affairs, National Defense University and a professor at the Near East and South Asia Center for Strategic Studies. Formerly, as President and CEO of Olson & Associates, he provided consultancy services to corporate, government, and private sector clients. A former Deputy Assistant Secretary of State in the Bureau of International Narcotics Matters at the State Department and Deputy Assistant Secretary (acting) for Low Intensity Conflict in the Department of Defense, he has worked on intelligence reform, counter-terrorism, counter-insurgency, and on drug control issues, also serving in the Coalition Provisional Authority (CPA) in Iraq, as Staff Director for the US Senate Caucus on International Narcotics Control, as a member of NSIC's Working Group on International Organized Crime, and the Consortium on Intelligence's Working Group on Intelligence Reform. He has consulted US law enforcement, intelligence and national policy agencies, and has worked extensively on drug policy issues with key congressional committees. His published works include more than 50 articles and books on conflict, terrorism, international organized crime and homeland security.
Sarah Chayes is a CINTOC Board Member. She is a senior associate in Carnegie's Democracy and Rule of Law program, is the author of the award-winning Thieves of State: Why Corruption Threatens Global Security. She is internationally recognized for her innovative thinking on corruption and its implications. Her work explores how severe corruption can help prompt such crises as terrorism, revolutions and their violent aftermaths, and environmental degradation. Chayespreviously served as special assistant to the Chairman of the Joint Chiefs of Staff Admiral Mike Mullen, and before that was a special adviser to two commanders of the international troops in Afghanistan (ISAF), at the end of a decade on the ground there, where she worked as an NPR journalist. Watch Sarah speak about corruption.
Shane Hensinger was elected to the board in 2018. Shane has a background in management consulting & political risk analysis and served previously as chief risk analyst for J. Safra Sarasin Group in Switzerland. Shane now owns his own consulting group based in the Bay Area, which has a dual focus on risk analysis and biopharmaceutical consulting on a global basis. Previously Shane worked in Seattle and Silicon Valley on projects in the burgeoning mobile data sector with clients as varied as Deutsch Telekom, Telia, McKinsey, Orange, Palm, Facebook and Google. Shane received his BA with honors from New York University (NYU) and a Masters in International Security from the Josef Korbel School of International Affairs at the University of Denver (DU). Shane also serves as the Honorary Consul of the Republic of Seychelles to California and on the board of the Shanti Project, one of San Francisco's largest human services providers.